Best Casino To Play This Slot for Real Money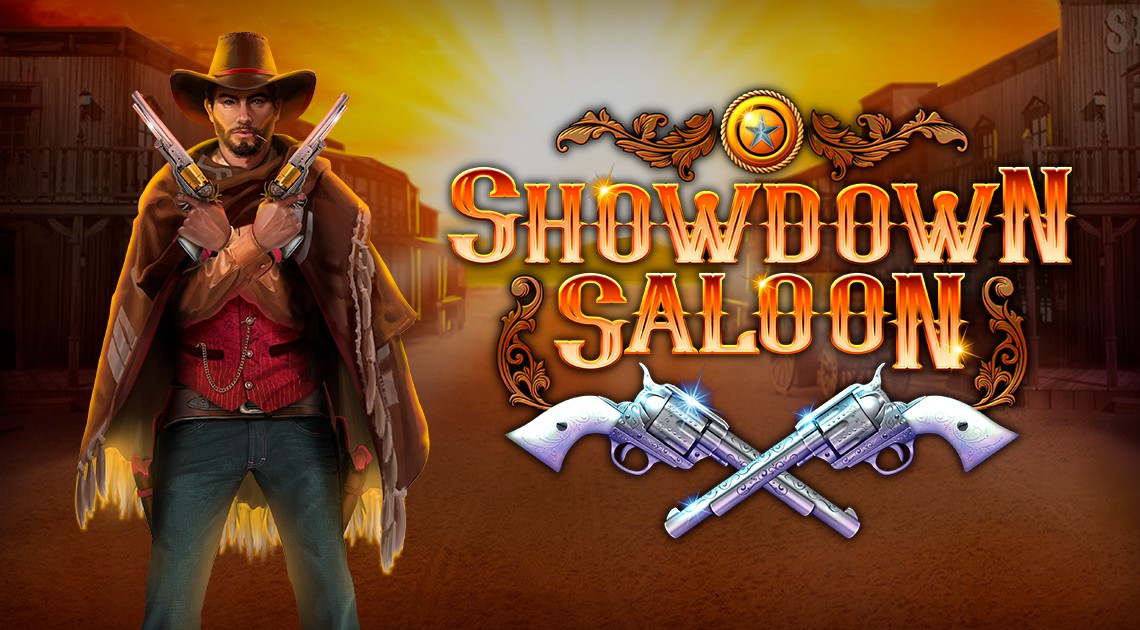 Rotate your device to start Play
Best Casinos to Play Showdown Saloon for Real Money :
Showdown Saloon is a Fortune Factory Studios game released by Microgaming in late 2018, and it's a classic slot that's played on a 5×3 board with 15 fixed paylines. You pay 20 coins to play those paylines, and bets can range from $0.20 to $100 per spin. Theoretical return to player (RTP) is more than decent for a classic slot, and it stands at 96.158%. This is in line with modern standards, and all classic slot players should jump at this opportunity to play a classic slot with a good theoretical payout.
I have played this game for a few hours in order to find out is the game good or not, and to see how it plays. Here are my findings, and you can use them to decide if this is the right slot machine for you. If you're not a classic slot player it probably isn't, but let's take a closer look at the game.
Main game and paytable
There's seemingly nothing out of the ordinary in the Showdown Saloon main game, as you get that classic gameplay feel, with your 5×3 board and those 15 paylines. The symbols are nicely drawn, and the four main ones stand out, though they don't stand out in correct order. Whiskey is the most noticeable symbol yet is the third most valuable one. The main four symbols pay 2x, 3x, 4x and 7x your bet for five-of-a-kind respectively, so this isn't a generous paytable. The five card symbols can only bring you your stake back, but only if you land five. There is also a Wild and a Scatter.
Bonus features
Each main game and free spins reel has a stack of mystery symbols. Only after the reels have stopped spinning will you be able to tell if you landed a mystery stack, and in the game it will mean that your two leftmost reels are full of the same symbol, which will then trigger a re-spin where only the remaining reels will spin. If you land another mystery stack on an adjacent reel, only then will you get another re-spin. This feature is not very rewarding the vast majority of the time, and its real purpose is to enable a full-board win. This, of course, is a very rare event, but it's notable that most of the time the re-spin doesn't amount to more than a small win.
Free Spins Symbols also come in stacks, and unlike the traditional way in which you need to land three bonus symbols, here you need to land three stacks of these bonus symbols, and they're not Scatters either, as these three stacks need to be adjacent and need to start with the leftmost reel. Three stacks will give you 5 free spins, four stacks will give you 10 free spins, and for all five stacks you'll get 15 free spins. They're just spins that are free and there are no features added on top, so it's nothing more than a welcome break from the main game. Maybe a different set of reel strips are used for the free spins game, but it won't make you rich.
Conclusion
It's often difficult to tell where does the 96.158% RTP come from, as this game doesn't pay well in the main game, doesn't pay well during the re-spins, and definitely doesn't pay well during the free spins game. This is one of those slot machines in which all the biggest wins are difficult to trigger, and you basically need to land a full board win in order to get something from this game. The normal gameplay is just a losing proposition, as the skinny paytable can't bring huge wins on its own. This is a game for experienced classic slot players, only they will know how to make this one pay.
full list of Microgaming games