How to Play Slots?
Slot games are perhaps the most-loved casino game, especially when it comes to the online gaming world. And for good reason. Slots incorporate different themes, a variety of inbuilt special features, sometimes incorporate jackpots and will provide a great source of entertainment.
There are a wide range of developers that put time and effort into crafting some of the most impressive slots out there, featuring wonderful high-quality graphics and thrilling gameplay for players to enjoy within. These slots have grown over time from the original land-based fruit machines to arcade slot games and into the online and mobile gaming worlds as they are found today.
But, how do you actually play slots? To some people, it may be a case of finding a random game, loading it up and hitting the "Spin" button. Yet, slot gaming is so much more than that. You need to know how to find the best slots, what the odds are of you receiving frequent pay-outs from them, which ones provide standard and progressive jackpots and so much more. So, that's why we're here. To give you all the details that you need to know on how to play slots.
How to Find the Best Slots
Contrary to what some might believe, the best slots aren't always found at one and the same casino. Of course, searching through all of the available online slots to locate the best ones is going to be quite the tiresome process. After all, there are thousands of slot games available to play, meaning that it would take you a long time to go through them all, and that's just not time that the average gamer has.
Fortunately, there is another way. The vast majority of online slots will have been reviewed by at least one website. So, if you're looking to find the very best slot games, reading reviews is perhaps the best way to go about it. Yet, again, you'd need to read through a lot of reviews in order to locate the very best.
The good thing is, that we have actually put together a collection of the very best online slots for you to discover here. We've reviewed them all as well, so by checking out the reviews of these, you'll be informed on everything that they contain and everything that they have to offer up. This includes the number of paylines, the inclusive reels, the special features that you can trigger, the theme of the game and so much more.
Naturally, different themes and slot features will appeal to different players, which is why we've located and reviewed the very best of the best. The reviews that we've done are very comprehensive and surround a variety of slot games. So, there should be something to suit everyone. Not only that, but they encompass a wide range of developers, too. The best slot games don't come from one specific developer but exist as a collection from just about all of them.
So, if you want to know how to find the best slots, we've got all of the relevant information for you here.
How to Win on Slots
The obvious response to this is to set the slot's reels off spinning and if you match symbols up, you receive a win. Well, yes, that is the basic method behind gameplay, although there may be other strategies that you can incorporate into your gameplay, rather than just "spin and hope for the best".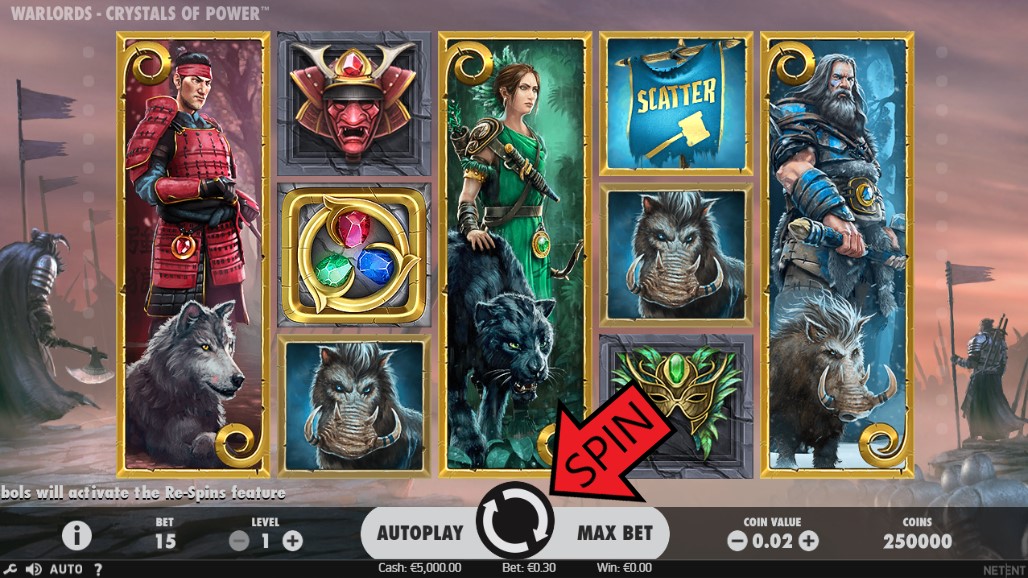 It's true that slot games are actually just like any other casino game – they work on general odds-based mathematics. Now, it would be incorrect to say that you will definitely be able to increase your odds of winning by following one specific strategy over another. At the end of the day, a winning spin can never be 100% guaranteed, even for the professional casino gamers. This is also due to the fact that all slot games should be imbued with a random number generator (RNG). It is this that determines a random outcome of the reels on every spin that you make.
With this in play, there are masses of outcomes that a single spin of a slot's reels could generate, and that's not something that you really have control over at all. The RNG works by itself. The only part of a slot game that you have direct control over is the bet that you place per spin (and sometimes, the number of paylines that you're betting on). Therefore, don't try to focus specifically on how to win when playing an online slot game, but more so, on how to manage your bankroll well enough to ensure that a pay-off occurs.
Obviously, there's a certain thrill that comes with winning, and everybody likes to win when they're gambling with money. It's a lot more important to remember that gambling should be a fun activity, though. Not something that takes over your life. If you manage your bankroll well enough, then you'll be able to experience the wins and have fun without becoming overwhelmed by the losses that will inevitably also occur while slot gaming.
You should also keep in mind that slots may have specific return to player (RTP) rates, which we'll talk about below, but the results of each spin will always be very much random.
What Is RTP?
RTP, as mentioned above, stands for the return to player rate of a slot game. Some developers will freely provide the percentage of this to players, while others aren't so forthcoming with such information. However, it is a figure that can give you a bit of an insight into what you can expect to receive back from the game you've chosen to play.
The RTP rate is always displayed as a percentage, so it's not uncommon to see something like, "Expected RTP: 96.70%" written in relation to a slot. But what exactly does this percentage mean?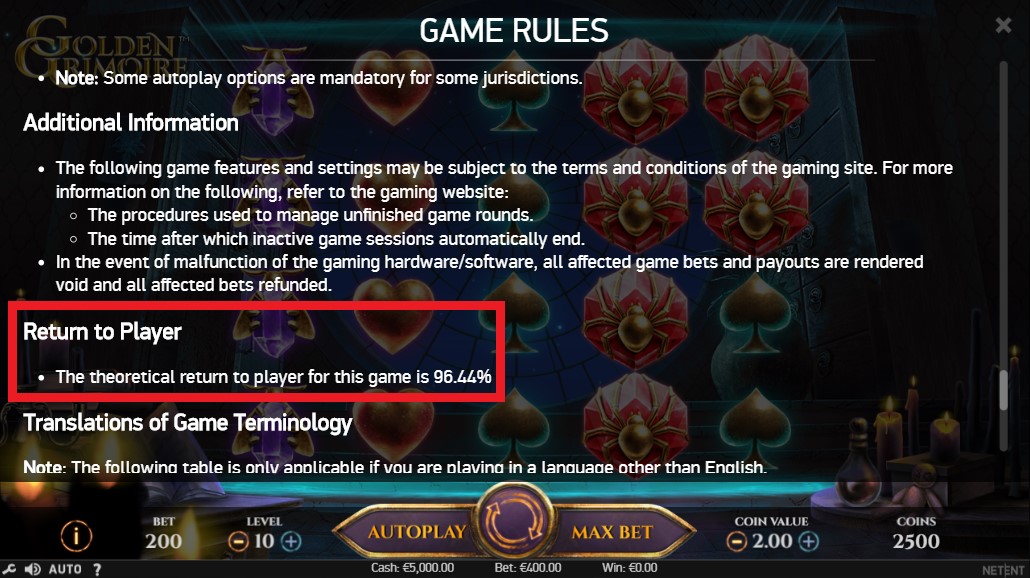 Well, it's the percentage of all wagered money that a slot machine is expected to pay back to a player over time. Of course, most people will only spin a slot game a few times over, or until they use all of their bankroll up for that particular session. The RTP percentage relates to a much longer time period than this. For example, it could be the percentage payback that a player can expect to receive after having spun the reels 100,000 times over. It could be even more than this. Let's use a simple example, though. Let's say that you're accessing an online slot game that provides a return to player rate of 95%. The table below displays what you can theoretically expect to get back from that slot.
| Slot Game RTP % | Your Bet | Number of Times You Wager | Expected Return from Game |
| --- | --- | --- | --- |
| 95% | £1 | 100 | £95 |
Now, the example above is a very basic scenario, and as noted, the RTP rate of a slot is usually calculated over a much longer period of time than a player opting for 100 bets of £1 each time. This is why RTP rates should be taken notice of and remembered, but never utilised as a sole reason for playing a slot. Most players don't play games in a long-term setup, so in the short term, you're not likely to garner such a huge return from a slot.
In any case, view the table below to find out what the best type of RTP rate is in a slot game:
| RTP Percentage | Rating |
| --- | --- |
| 93% or Below | Low RTP |
| From 93% to 95% | Standard RTP |
| From 95% to 97% | Great RTP |
| From 97% to 98% | Excellent RTP |
| 98% or Higher | Fantastic RTP |
Most players check into this figure because it tends to give the idea that a slot with a 98.5% RTP rate will pay out on a higher level than a slot with a 94.65% RTP rate, for example. This would suggest that the former slot is a better one to access than the latter, although again, this is only the suggestion of such. It doesn't necessarily mean that playing the second slot won't allow you to garner more wins than the first.
What Are the Highest Paying Slots?
Over the years, several online slot games have clearly taken precedent over others for providing gamers with the highest-paying setup. This doesn't necessarily make them the most-popular slots, although they do have RTP rates that outdo many others. As of writing, there are various games from several developers that exist as the slots with the highest RTP rates and, due to this, are considered to be the highest-paying.
Just to reinforce the notes from before – these games may have higher RTP rates than many others, but it doesn't necessarily mean that you will win more from them. It all depends upon how often and how long you play them.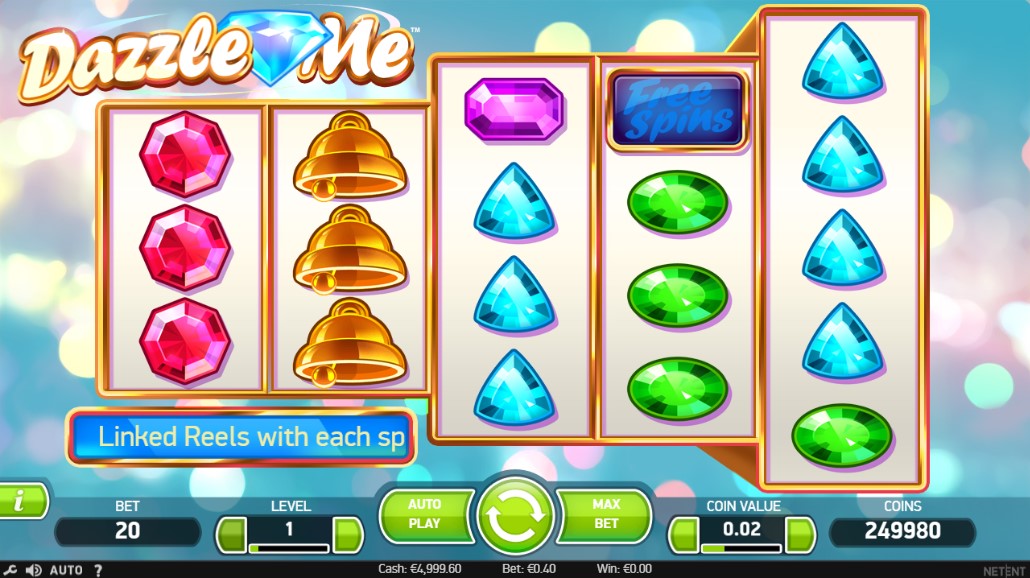 Yet, in any case, the highest paying slots exist in the form of the following games:
Dazzle Me by Netent. This five-reel game comes with 76 paylines for you to bet on and it contains various gemstones as its symbols upon the reels. Stacks of symbols can also show up, while identical reels can also come into play. Topping everything off is a free spins bonus round and its RTP rate stands at 96.9%.
Steamtower by Netent. Bringing the steampunk edge to the screen, Steamtower allows you to ascend an actual tower as part of its bonus round. This hits fairly frequently as well, providing you with a free spins function, re-triggers, multipliers and, if you get to the top of the tower and save the girl, a huge pay-out. Steamtower's RTP rate is a very pleasant 97%.
Fruit Warp by Thunderkick. Also having an RTP rate of 97%, Fruit Warp is quite the unique slot game, in the sense that it doesn't really have reels at all. Instead, the fruit symbols are left hovering in mid-air and if you match five of the same one on the screen, you'll get to play through a bonus feature of free spins with multipliers.
Break Away by Microgaming. Rounding up the third game with a 97% RTP rate, Break Away takes you into the hockey arena where you'll be able to watch the players take aim at the goal by whacking the puck. Featuring its own free spins round and a frequently-appearing wild symbol as well as stacked avalanche icons, this is one you won't want to break away from!
Børk the Berserker by Thunderkick. If there was ever a Thunderkick game to access, then this is the one. Coming with an RTP rate of 97.3%, it incorporates stunning graphics and wonderful expanding wild symbols. There's a free spins round for you to enjoy too, while intense graphics and a thunderous soundtrack all add to the atmosphere. Truly one of the best from this developer.
Simsalabim by Netent. There's magic in the air with this Netent game, featuring a wonderful 97.5% RTP rate. Watch out for the magician's tricks and take him on in the free spins round of the game. Scatter wins are able to reward you with up to 200x your stake, while various bonus features will ensure that you have a truly entertaining time with this one.
Esqueleto Explosivo by Thunderkick. This developer appears quite a lot on this list, and with good reason. Esqueleto Explosivo comes with an RTP rate of 97.6%, providing players with a Mexican-themed offering. Exploding skeleton heads appear on the reels, with increasing multipliers also coming into play and wild symbols in the shape of an Elvis skeleton.
Kings of Chicago by Netent. This slot game manages to merge the worlds of slots and poker into one. In fact, all of its symbols are playing cards and the only way to form wins is to make poker hands on the screen. Joker cards will provide double the pay-out and there's an exciting free spins round to up the ante, so to speak. Kings of Chicago also comes with an RTP rate of 97.8%.
Joker Strike by Quickspin. This slot may work as a follow-up to Quickspin's Second Strike game, but it comes with an RTP rate of 98.11%, making it all the more better than its predecessor. Features within the game include a Wild Strike round, providing you with up to 10 extra wild icons. Meanwhile, you also have the chance to benefit from High Roller bets across its 10 paylines.
1429 Uncharted Seas by Thunderkick. With an RTP rate of 98.6% on hand, this Thunderkick slot certainly aims to outdo all others. The theme behind this one is the exploration of uncharted territories, sailing across the seas and experiencing free spins with expanding wilds in the process. It features Thunderkick's wonderful graphics and the theme really comes to life during gameplay.
Monopoly: Big Event by Barcrest. Now, this may be the slot game with the highest RTP rate of 99%, but it's important to know that this is only possible when playing in Big Bet mode. If you do choose to play it in such a way though, you'll be able to experience the great thrills of the Monopoly board game in a slot offering, with awesome bonus rounds and sticky wilds to keep you company as you go.
What Are the Most Popular Slots in the Past Couple of Years?
It's definitely true to say that today, there are masses of online slot games available to access. Some of these releases are hugely popular with the gaming community, while others may not see as much success with them. And the ones that do see success will usually carry that popularity through several years. You only need to look back at the Netent slot known as Starburst. This one was a success upon being released and it remains a favourite of many online slot gamers to this day.
Yet, what are the most popular slots to have been released within the past couple of years? Well, let's take a look at them and find out.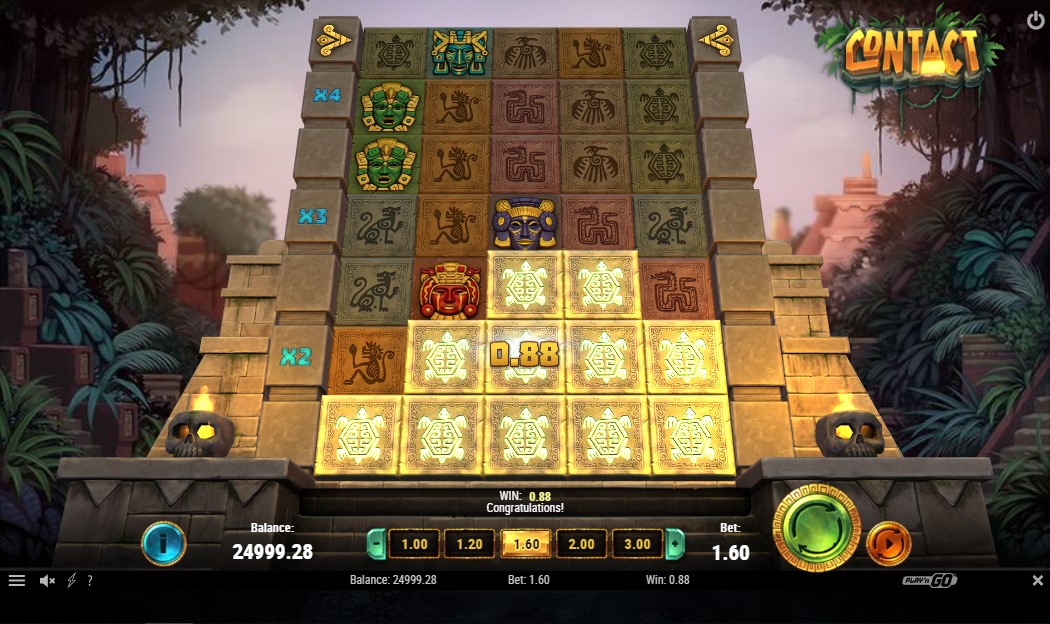 | Slot Game | Developer | Features | Released |
| --- | --- | --- | --- |
| Pirates' Plenty: The Sunken Treasure | Red Tiger | Treasure Reel, Wild Ships, Free Spins | 15.11.2018 |
| Scudamore's Super Stakes | Netent | Wilds, Scatters, Extended Reels, Peter's Classic Cup Race, Bet Slip | 07.03.2019 |
| Contact | Play'n Go | Bonus Round, Super Bonus Round, Free Spins, Multipliers | 28.03.2019 |
| Wolf Gold | Pragmatic Play | Stacked Wilds, Money Re-Spin, Blazing Reels, Scatters | 12.04.2017 |
| Extra Chilli: Megaways | Big Time Gaming | Megaways Wins, Extra Reel, Reaction Wins, Scatters, Wilds, Free Spins | 04.04.2018 |
| Turn Your Fortune | Netent | Wilds, Scatters, Collectable Symbols, Free Spins, Fortune Turns | 03.01.2019 |
| Wolf Ridge | IGT | Wilds, Free Spins, Prize Disk Feature, | 12.12.2018 |
| Vikings | Netent | Raid Spins, Scatters, Hotspot, Stacked Symbols, Shield Wall Feature | 22.11.2018 |
| Valletta: Megaways | Blueprint Gaming | Megaways Wins, Free Spins, Streaks, Wilds, Arrow Storm | 28.03.2019 |
| Who Wants to Be a Millionaire: Megaways | Big Time Gaming | Megaways Wins, Free Spins, Reaction Wins, Extra Reel, Wilds, Scatters, Hot Seat Free Spins Gamble | 14.11.2018 |
| Finn & the Swirly Spin | Netent | Free Spins, Key Collection, Wilds, Sticky Wilds, Starfall Wilds, Dragon Destroy, Magic Transform, Irish Luck | 01.11.2017 |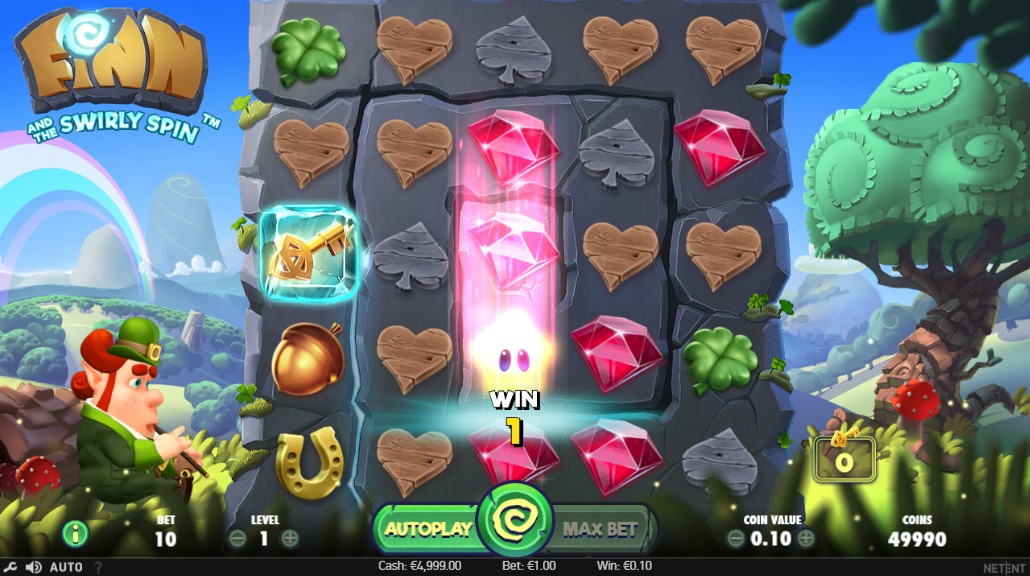 What Are Progressive Jackpot Slots?
As a slot player, there may be times when you come across a game that markets itself as being a 'progressive jackpot'. Yet, if you've never played such a slot before, then you may not know what this means. Of course, the jackpot part is pretty self-explanatory. But, what's so progressive about it?
Well, progressive jackpots will continue to increase as you continue to play the game. Every time someone places a bet on that specific slot, the progressive total will increase by taking a small percentage of each player's wager and adding it to the pot. Sometimes, you'll see more than one jackpot total that is available to win in a progressive jackpot slot game.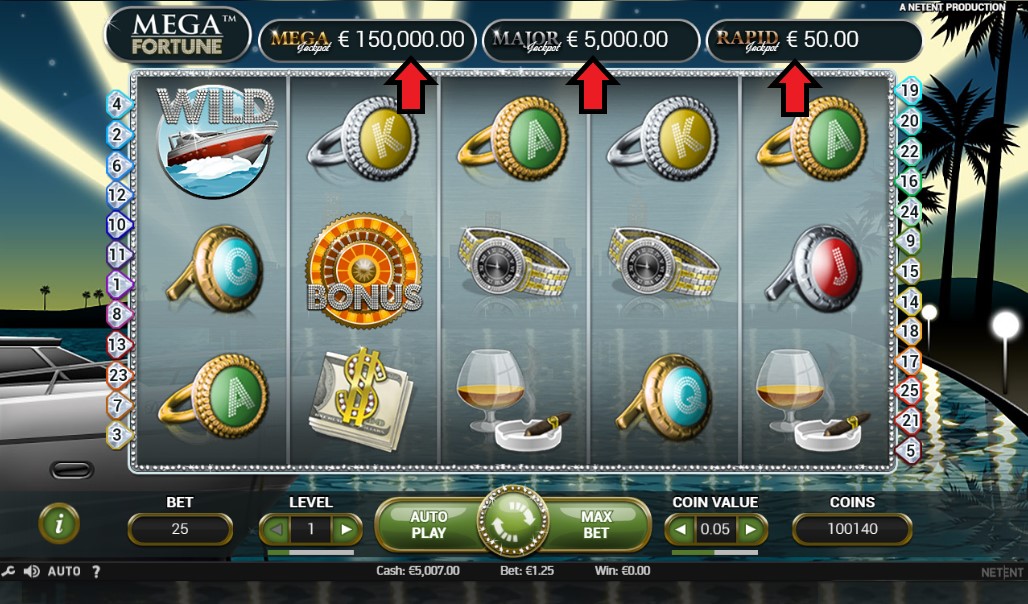 When it comes to winning a progressive, different games will have different methods of doing this. Some will require you to match specific symbols on a specific payline, others will see you go through a jackpot game round at random, while some just pay the progressive out at a random time during gameplay. It's really up to you to check the paytable when accessing a progressive slot, so as to find out the steps that you have to go through in order to win one of the jackpot amounts.
These progressive jackpots also usually always have a minimum starting point as well. So, once a pay-out from such has taken place, it will return to its minimum base. So, if a game has a minimum progressive jackpot of €1,000 for example, then a progressive jackpot win from this cannot be below that amount. It's often the case though, that progressive jackpot totals will ascend far and above their minimums, which has resulted in some players receiving massive wins from just a few bets on such games.
What Were the Greatest Jackpot Wins of All Time?
Over the years of slot games and progressive jackpots being in action, there have been some wonderful wins that have taken place. This has led to some of the progressive jackpot titles becoming clear favourites of some developers. Yet, it's quite a curiosity to understand what the greatest jackpot wins of all time have been.
Progressive slots have been operating for many years now, so it's obvious that they've paid out large amounts during that time period. So, let's take a look at exactly which games have handed out massive wins and the total sums that they have paid out to some lucky gamers. You never know, it may just tempt you to have a few spins of the slots yourself.
These wins have gone down in the history books as being the greatest ever – although, there's always the chance to see these records being broken in the near future. You just never know with progressive jackpot slot games!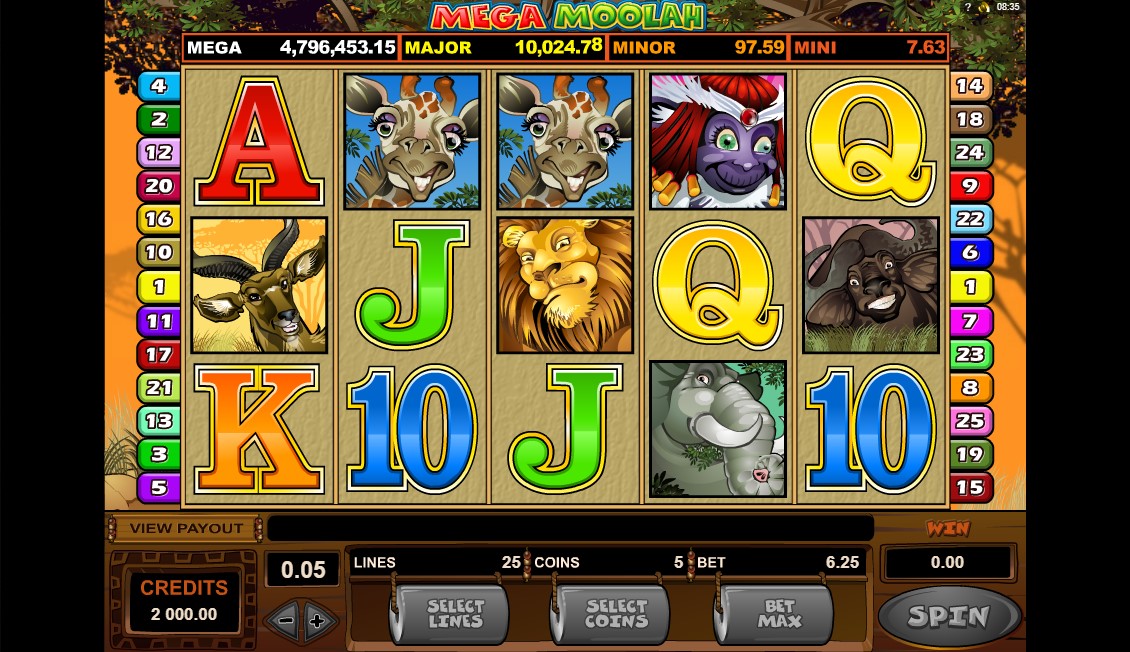 | Game | Developer | Casino & Win Location | Jackpot Win | Date |
| --- | --- | --- | --- | --- |
| Mega Moolah | Microgaming | Betway Casino, UK | €17,879,645 | October 2015 |
| Mega Fortune | Netent | PAF Casino, Finland | €17,861,800 | 2013 |
| Mega Fortune | Netent | Betsson Casino, Norway | €11,763,375 | September 2011 |
| Mega Fortune | Netent | Folkeautomaten, Sweden | €8.57 million | 2015 |
| Mega Moolah | Microgaming | Tipico Mobile Casino, Unknown | €8.2 million | April 2017 |
| Hall of Gods | Netent | Unibet Casino, Sweden | €7.6 million | November 2012 |
| Mega Moolah | Microgaming | River Belle Casino, Greece | €6.3 million | March 2009 |
To play slots for the first time are super exciting and trust me it only gets better the more you play. Online slots are exhilarating games of chance and if it is a bit of a head-scratcher at first, you should try the classic slots first. These offer fewer reels, paylines and fewer bonus features so they offer simplicity and great winning opportunities without demanding big bets. Classic slots feature three reels and a single up to five paylines, and wilds or sometimes nudges.

Betting Options
Just before you press the spin button you need to select from several betting options, these include coin denominations ranging from 0.1 up to 1.00 depending on the slot, by selecting the minimum of 0.1 you can then select the number of coins you want to bet on each payline. If it is a single payline slot and you select two coins, the total bet per spin would be 0.2.
Classic 3-Reel Slots
With classic 3-reel slots all the action takes place on the reels, with the limited number of paylines, reels it might stake slightly longer to bag massive wins, yet at the same time you need to wager less and there are tons of exciting themes to choose from.
Multiple Payline Video Slots
With 5-reel video slots, which are the most enjoyed at online casinos you can look forward to lots of bonus action, gigantic jackpots and endless winning options. There are thousands of different themes to select from starting from nature, animals, magic, mythology, to wealth and then the branded slot selection is based on the top movies, televised series, and superstars. All the basics stay the same as in classic slots, although video slots feature 5 up to 7 or more reels and multiple paylines so again it is necessary to first select a coin denomination, then coins per payline and then wait to enjoy the spinning action.
Maximum Betting
You can go all out and hit the max bet button which selects all the payline as well as the maximum number of coins per payline, which is quite a ballsy option or… you could be a cautious Charly by selecting only a few payline, set the coins per payline and then press the spin button. Although without activating al paylines you not enjoying all the winning opportunities.
Video slots are famed for the variety of bonus features they boast, which includes wilds, multipliers, scatters, free spins, and an array of bonus games. Apart from multiple paylines, there are also slots featuring cascading reels, which means once you get a combination those symbols part of it disappears and with new ones taking their place you could enjoy multiple payouts via a single wager.
Progressive Jackpot Slots
Progressive jackpots take winning to a whole new level since these are often referred to as million makers and that is quite a correct description if you check the requirements displayed in the payout section and follow all the guidelines. Any spin could surprise you with a payout that will change your life forever.