Best Casino To Play This Slot for Real Money
This game is Unavailable Because:
This Game is not available to Players from your Location

OR

This Game has not been Released yet

OR

This Game is under Maintenance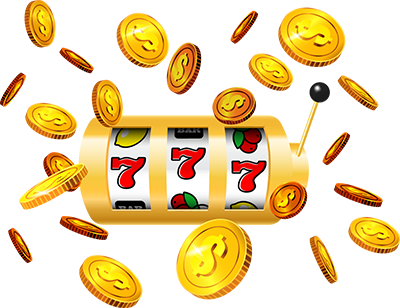 Choose from over 3000 Playable Slot games to play
Play for FREE or Real Money using exclusive sign up bonus from us
Casino Rooms are Licensed, Regulated and Verified by us
Best Casinos to Play Flowers: Christmas Edition for Real Money :
How to Play the Flowers: Christmas Edition Slot
You may recognize some of the reel symbols on the Flowers: Christmas Edition slot game, for this slot is based completely around the original Flowers slot game that NetEnt launched quite a number of years ago, however what they have done s to give it something of a festive makeover, and as such you will see snow and other Christmas things cover the reel symbols and the backdrop!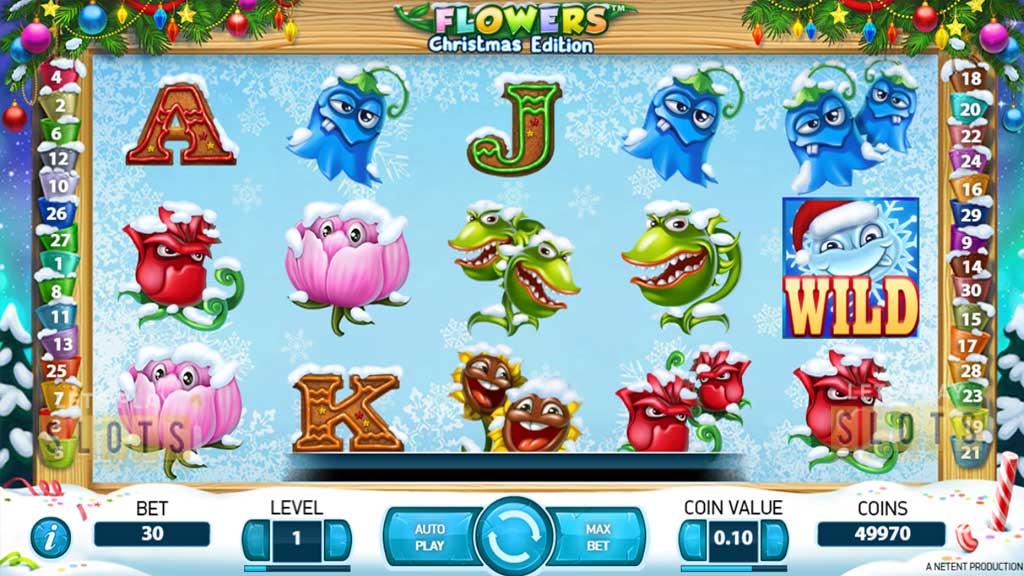 The actual bonus games and the base game and bonus game winning payouts attached to this slot are identical to the original Flowers slot, however if you are looking or an early Christmas present this slot is just as much fun to play as the originals slot and comes with the same high payout percentage, and you could win up to 75,000 coins form a single spin when he bonus game is triggered!
Bonus Games and Bonus Features
There are three quite important bonus games, features and special reel symbols that you are going to find attached to the reels of this slot game, the first thing you will be pleased to see spinning in are a set of what are known as Stacked Wild reel symbols.
Whenever you spin in those symbols they could land in a way in which they cover every single in view reel position on one or more reels, and depending in which way they fall and which reels are covered in wild symbols you could form more than one winning combination!
Another thing you certainly do need to be aware of when playing this slot game is that all of the standard reel symbols are Split Symbols, and as such when you get a Split Symbol spinning in that symbol will count as two reel symbols and not one.
Take a look at the pay table of this slot for by doing so you will see that it is possible to get five Split Symbols forming on any one single payline, and when you do so you will then be awarded with a 10 of a kind winning payout instead of the much more usual five of a kind winning payout!
The Scatter reel symbols are also split symbols and as such it is possible to spin in more than the standard five of them anywhere in view on the base game screen. The way in which you will get to play off a set of free spins hen playing the Flowers Christmas slot game is by getting at least four of those symbols spinning into view.
The more of them that spin in the more free spins you will be awarded with, and also there is an additional multiplier value in play for the free spins round based on just how many Scatter symbols you did spin into view!
Resources
You may be wondering if you are only ever going to be able to play slot games such as this one in an online casino site or one of the latest mobile casino sites that are compatible with mobile phones, tablets and smart phones too.
Well NetEnt have announced poker sites are going to start carrying their range of slot games, and as such whilst playing poker online you will also find you can play a range of their most popular high paying slots alongside your chosen poker games or when taking part in an online poker tournament too!
Please make sure that you give the Flowers Christmas slot game a slot of play time in the demo mode version of the slot before you play it for real money, as you do need to understand how slot games have been designed and structured before playing them for real money.
You will however notice there is not differences what so ever in regards to how the free play NetEnt Flowers slot game and the real money version operate other than the most oblivious fact when you do decide to give it some play time for real money in the real money playing mod you will get to keep any winnings you achieve!
full list of Net Entertainment games