Best Casino To Play This Slot for Real Money
This game is Unavailable Because:
This Game is not available to Players from your Location

OR

This Game has not been Released yet

OR

This Game is under Maintenance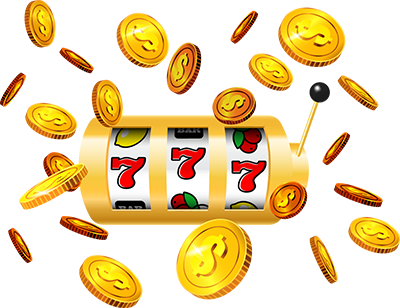 Choose from over 3000 Playable Slot games to play
Play for FREE or Real Money using exclusive sign up bonus from us
Casino Rooms are Licensed, Regulated and Verified by us
Best Casinos to Play Vegas Party for Real Money :
The very first thing you do need to be fully aware about in regards to the Vegas Party slot is the way it has been designed, for this is one of the newer slots on which you will find something known as a 243 ways to in playing structure and format.
As such when you play this slot machine you are required to have to wager at least 25 coins on any coin value or an upwards increment of 25 coins to spin the five video reels. However, as soon as you do set the reels spinning you will then have every possible way of forming a winning combination in live play from left to right across the slot games screen!
Bonus Games and Bonus Features
What you will find on offer one most slot games that do offer a 243 ways to win playing structure and format is that they will be offering you some form of bonus game or bonus feature that takes into account you do have a huge number of ways to win.
However, what this slot game does not offer is any of the usual bonus games often found on NetEnt slots, and as such do not expect to find free spins, pick to win or wheel spinning bonus type games.
Instead, what you will find happening is that at the start of each spin you play off at least two of the reels are going to become what are not as Linked Reels for that base game spin, and what that base game bonus feature will do is to randomly select two of the five video reels and will force them to spin in and stop with the exact same reel symbols in the same position on each of those two reels.
However, what makes this slot even more exciting is that the feature could pick three, four or all five of the reels to spin and then stop with the same reel symbols in the exact same reel position on each reel, and therein does lay your chance of forming lots of winning combinations, due mainly to the fact that you do have 243 ways to win in play when you send the reels spinning!
Obviously you will need a fairly large bankroll if you are going to play the Vegas Party slot machine as each base game spin is going to cost you 25 coins at least, however if you do have a big enough bankroll you will find this slot very exciting, and if you do have some luck in playing it there are some huge valued payouts possible, in fact you could win 270,000 coins form one single spin you play off!
Resources
If you have never played video slot machines before then you really should consider playing them for it is the animations and the sampled slot machine sound effect that do bring these slots to life, and as such you have just found above this particular slot does have the Linked Reels feature on offer too!
Spend a few minutes watching the above video to get an idea of just how exciting that bonus feature is, for you will never know on which spin you may get a screen full of matching reel symbols all positions in the same position on each of the reels, but if you do play this slot long enough that is certainly something you will experience.
What does make playing NetEnt designed slot machines an absolute breeze to play is that they come designed as instant play slots and as such they are fully compatible with all types of web browsers, however if you do have a mobile device then you will find all of their more recently launched slot machines do also come as fully mobile device compatible slot games and as such you can play them on your touch screen mobile devices no matter whether you happen to be.
Please do also look around our website for you will find some of the very latest NetEnt designed slot machines fully reviewed and you are going to find a huge number of them very appealing to play due to their huge winning potential and unique built in bonus games and bonus features too!
full list of Net Entertainment games